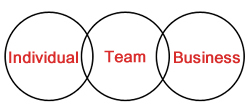 "The world will belong to the 'learners' whilst the 'learned' will find themselves perfectly prepared for a world that no longer exists!"
In this rapidly changing and exciting world it is vital that organisations keep investing in their future and their people.
Successful organisations are those that see development as an investment.
Those that are struggling usually see development as a cost.
If you are reading this I am sure you fall into the first group and you can be confident you are in the best place to find the right help for you, your team and your business to excel.
On offer are 10 key business areas that can be used as standalone topics or blended for maximum impact. Please note these are not 'off the shelf' programmes – everything is bespoke to give you results…..and fast. Additionally, everything is guaranteed.
So what can help you?
---
Business planning
"With careful and detailed planning, one can win
With careless and less detailed planning, one cannot win.
How much more certain is defeat if one does not plan at all."
Sun Tzu, The Art of War about 400BC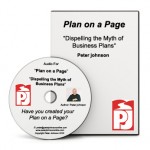 A critical fact is that few small businesses have an up to date business plan. Many medium sized businesses have plans that could be much better and most large organisations have a planning department. So have you ever wondered why it's vital to create a great business plan? Why not learn how a range of straight forward tools and techniques can really help you?
I'm sure you value your business, your time and your profitability enough to write a great business plan that you feel you 'own'. Why not then use it to drive your business forward to greater rewards?
---
Business review and strategic alignment
"You cannot change your destination overnight, but you can change your direction overnight"
Jim Rohn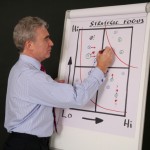 Many businesses fail to review on a regular basis and fail to take the next steps forward. Why not undergo an in-depth review of where you business is, and more importantly where it should be going?
You will create a plan to take you on the next steps of your journey knowing that the past has been celebrated, the current analysed and the future is strategically aligned to maximise opportunity.
---
Change management
"The wise adapt themselves to circumstances as water moulds itself to the pitcher"
Chinese proverb
Why not really understand and manage change and recognise the effect of change on you, your people and your organisation?  That way you and your colleagues will be comfortable and driven when creating and delivering change.
An in-depth look at change utilising a portfolio of tried and tested tools that is drawn from practical implementation carried out 'live' over many years of experience.
This can be as straight forward as providing a clear understanding of the phases of change and the impact this will have on your organisation. And critically how to avoid the 'performance dip' so often experienced.
It can be providing consultancy services to establish what change is needed, create the blueprint and support you and your business over the life of the change programme.
You decide what is needed – you will always be left with the transferred knowledge and skills to maximise your success.
---
Commercial awareness
Note: Warwick Castle was half a penny overspent and architect was hanged.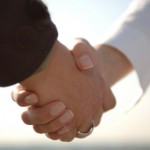 Raise your game by exploring a full range of commercial skills enabling you and your team to drive improved business performance.  With the use of well tried and tested commercial skills that enable you and your team to understand the tools used in business. The jargon will be demystified, the use explained, the impact explored and the benefits transferred to your business.
We will also take a deep look at developing high quality, sustainable business relationships and improving client retention. You'll find that this way of working goes far beyond the usual.
If better business relationships, a better client base, and greater business growth is what you're looking for, this is how to achieve it.
---
Executive coaching and mentoring
'The greatest waste in the world is the difference between what we are
…and what we could become.'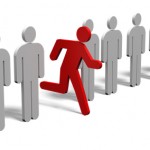 A highly personal and totally individual approach to self development, undertaken on or off site. You will be guided to create significant change, with total support, to clarify what you could be. Why not develop dramatically greater focus on personal effectiveness at work and away from work?


---
Financial awareness
'Not everything that counts can be counted and not everything that can be counted counts.'
Albert Einstein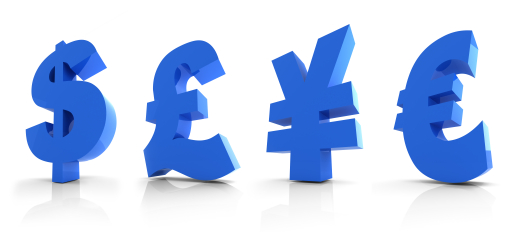 Have you ever wondered if you are getting enough out of those pages of financial reports each month? Why not develop and hone your skills so you, or your colleagues can understand financial reports and use them with powerful effect?
This way you can achieve higher quality business decisions, greater management of organisational finance and a more tuned management cadre who can take ownership for their financial responsibilities.
---
Growing companies and profitability
'You aren't interested in mediocrity. Enjoy yourself on your journey beyond conformity.'
Dr Ing LCF Porsche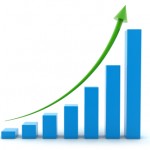 At present, this may look a tall order but using a highly effective portfolio of tested and proven tools to show you how your business can grow more profit can make it all look less daunting. This can be run as a series of workshops, an intensive programme, at desktop… in fact any way to suit your needs.


---
Leader and Management development
"Management is the art and science of getting people to do the amazing things they do."
Ruth Spellman, CEO Chartered Management Institute
'The new leader is a listener, communicator and educator – an emotionally expressive and inspiring person who can create the right atmosphere rather than make all the decisions himself.'
Jan Carlson – President of SAS
An intensive or modular programme designed for you and your business to develop leaders and effective managers, creating 'distributed leadership'. The programme will be underpinned by a range of fully validated diagnostic tools and carefully selected and appropriate texts.
Only think about this if you know you want effective managers and leaders who create an atmosphere of success.
---
Personality profiling
"Every advance, every achievement of mankind, has been connected with an advance in self awareness."
C. G. Jung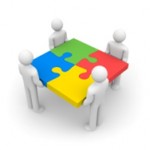 I am the mentor for central UK and a fully and experienced licensed practitioner with Insights Discovery. I have also found this to be probably the most engaging and most powerful instrument on the global market today. So:
Do you and your team really know yourselves and the impact you have on others?
Do you know what your business needs from your people?
Do you know how to get the best out of your people?
With a fully integrated workshop using Insights Discovery you will find out.
---
Problem solving
"Each problem has hidden in it an opportunity so powerful that it dwarfs the problem. The greatest success stories were created by people who recognised a problem and turned it into an opportunity."
Joseph Sugarman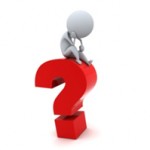 Do you need to see and understand the evidence to problems in a structured way? Explore a range of tools and techniques that deliver quality outcomes to problems, in a way that is logical and disciplined, but also highly creative.