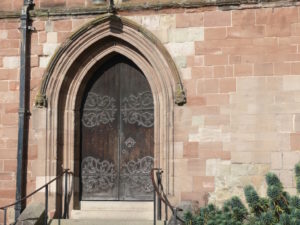 There is a story of a monk who supervised a construction project. One day he goes to see the team of stone masons and asks the first one he meets how things were going. The stonemason rather bluntly replied that the stone would be cut to shape on time.
The monk carried on and asked the same question of another stonemason who replied, more pleasantly, indicating that he was on schedule to complete an archway.
The monk continued on his way and asked the same question of a third stonemason. This stonemason leaned back greeting the monk with a beaming smile. Looking at the stone he worked, he declared all was well, and that whilst he knew he would not live to see the cathedral completed, he was delighted that people in centuries to follow would see this beautiful building.
It is rare that we ever get to see the full legacy that we leave through our work, yet one of the gifts of great organisations, teams and focussed people is they know the contribution they are making.
All too often we are busy being, well, busy, seldom taking the time to reflect, so perhaps a few questions:
Like the cathedral – how strong are your foundations?
Have you recently taken time out to 'survey' yourself, your team, your organisation to make sure that no weaknesses are forming or being missed?
How much 'maintenance' have you undertaken in the past year?
Or are you just too busy bent over chiselling the stone to get through the day, whilst others work with joy?
By the way, in the longer version of this stonemason story there is a lovely twist at the end, but that will have to wait for another day.
Are you also keen to develop your business and invest in your people for a reason, a season or a lifetime, if so, let us speak.
My best wishes,
Peter